Wow!...

It's been so long since i last updated my blog!!...Much has happened ever since then!.=) Firstly, I've finally gotten my hands on an Apple 3G iPhone!..I got the black coloured 16GB one on the day of the launch, and it's been loads of fun using it ever since then! However, i'm kinda in a dilemma as to whether i should stick with the silicon casing i purchased, or to buy a clear-polycarbonate hard case for it. I don't quite like the feel of the silicon casing..it feels a little too squishy & sticky..=( Another sad thing is that i'm still awaiting to download fun games and other applications into my iPhone!..i've never been a fan of cashless transactions, and have so far stayed away from Debit & Credit cards. Sadly i need either one of them to set up my iTunes account, and thus succumbing to that, i applied for a Debit card...darn it! My Debit card should come in about 1 to 3 weeks time, and then i'll get all the applications i want!!
The other thing is that i've been pretty busy helping out in the 大风吹 fanclub. Weizhen's in this competition called 非常Superband 2, and her band is "大风吹". She's the drummer for the band, & the next round they're facing would be the semi finals!!..I really hope they make it all the way to the finals, & if possible, win the competition!..Here're some pictures of the stuff we did up to support the band!
Also, Paul & Jabez just had their birthdays last week, and this is the knife which i had designed for Paul's 13th Birthday, which a custom knifemaker Peter Carey brought into reality. Here're some pictures of Paul's knife, and mine: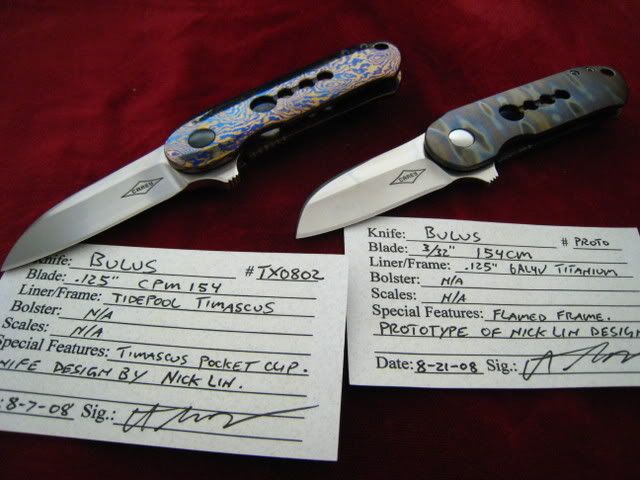 Till the next time i blog!
Cheers and Regards,
dragonfly!