Yay!!..
HT said that in June or May they were bringing the boys to either Tioman or some islands, and asked if i am interested in going along. Of course i said yes!..haha...although the 3 boys can't go for the Church Retreat, at least now i get to spend some days with them!..woohoo!...but that makes it 4 trips to the neighbouring places in May/June/July! There's 1 trip to Batam for the Church Retreat, 1 to Johore for the mission trip, 1 to Tioman for the Young Adults Camp, and now 1 more to Tioman with my brothers!!..haha...can't wait!
Also, Paul turns 13 this August, and i wanted to get him a custom handmade knife for his birthday. Asked his dad about it, and HT says he's fine with me getting a knife for Paul. Sent my design to ask if Pete Carey would do it for me, and Pete Carey says Yes!!...and Pete Carey then asked me if i was OK with him using this design for others. I said yes, provided that i am acknowledged as the designer, and so now Paul will own the 1st piece of that series, and which is also the PROTOTYPE!..furthermore, i asked Pete Carey to name the knife as "Bulus", which is actually Paul's name in Hausa. So now PaulC has a knife named after him!...
Cheers and Regards,
dragonfly
++ quoth
dragonfly
at
6:48 PM
---
Friday, April 11, 2008
Hahaha..okay fine...i haven't updated my blog in ages..okay here's some cool stuff that i've got recently..some new blades: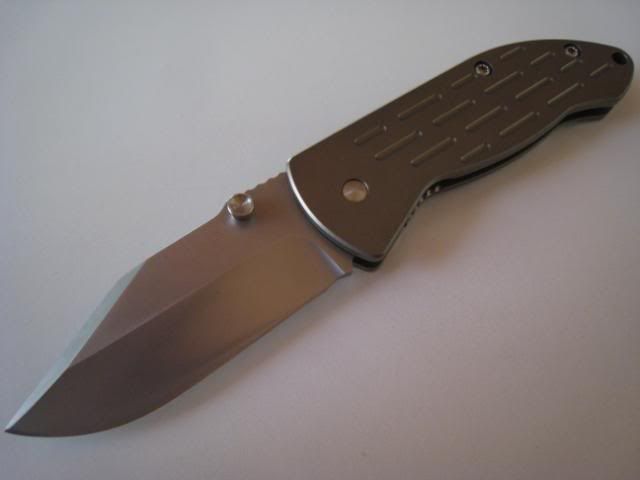 Tom Mayo 2002 6K Stellite (it's the knife in the middle)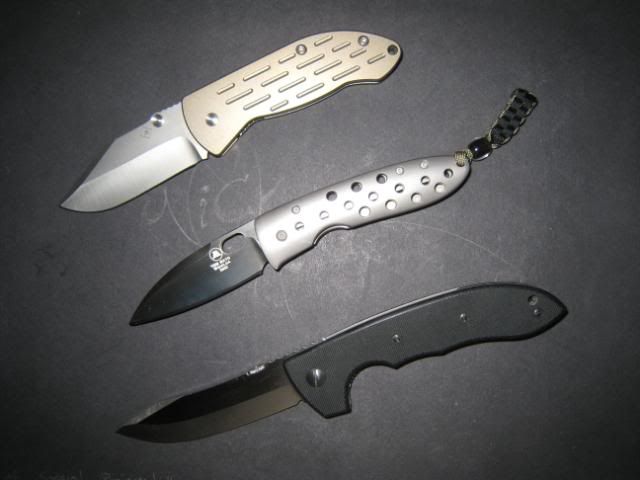 Tom Mayo 2002 6K Stellite (another one)
Tom Mayo 6k Stellite Necker(on its way)
Ernest Emerson CQC9
Kansei Matsuno Loveless Folder
Spyderco Toad -Designed by D'Alton Holder (bought 2, one for myself, one for

You=)

)
Swisstech Gold Anodized M4
Hahahaha...is that a lot?...OKAY lahz...just don't ask me how much i spent..and i have others coming in soon too..pending confirmation.
Cheers and Regards,
dragonfly